The animal welfare charity, RSPCA, have launched a mobile based game allowing users to care for their very own virtual pet. Mobidog, hopes to raise awareness of responsible ownership, by teaching children everything that is involved when caring for a real pet, feeding, walking etc, in a fun and informative way.




The RSPCA website hosts a number of relevant pdf guides for anyone seeking additional information, and links through to other projects such as their previously launched desktop cyber-pets.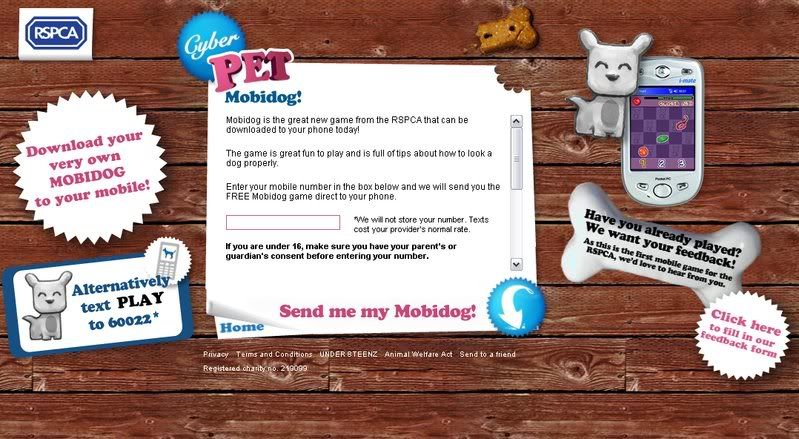 On first impressions the Mobidog game itself seems a bit dated, even for a mobile application, however the supporting website is informative, and the game is addictive. This is a very nice idea for allowing parents to show their children what is involved with taking care of a pet, and should hopefully give reinforce the RSPCA's important message.