The rumours are true David "The Hoff" Hasselhoff has launched his very own social networking site! The former Baywatch actor, singer, and star of cult 80's classic Knight Rider has jumped firmly on the user generated content bandwagon and replaced his MySpace profile with the website - Hoffspace, as his main way of communicating with fans.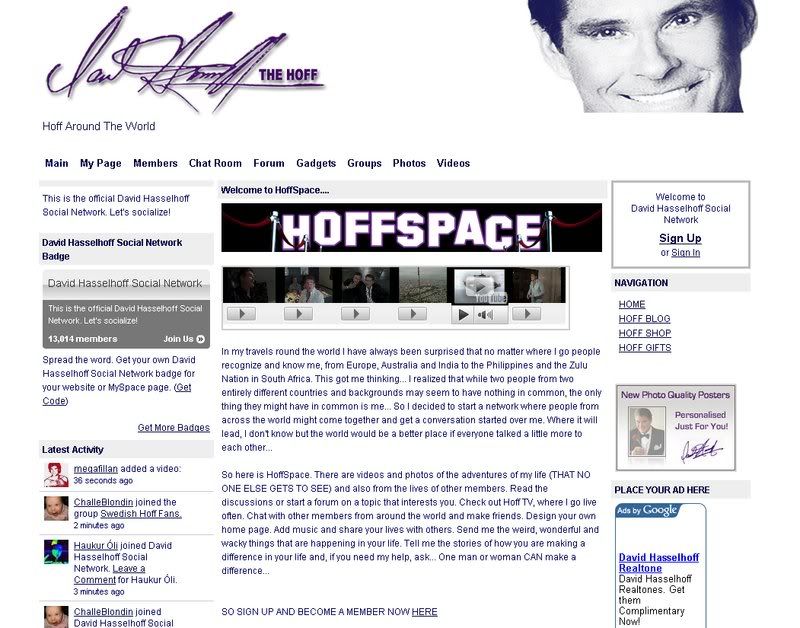 Already catering for the needs of 12,000 fans, Hasselhoff, who is currently a judge on America's Got Talent, believes that the site can be used to bring users from all over the World together through their admiration of the Hoff.

For all of those Hoff lovers out there this is a must, although do not expect much more than a glorified Myspace profile. This is exactly what it says on the tin, but to be honest, who cares, the Hoff has a social network!! So in the words of the man himself... Let's socialize!